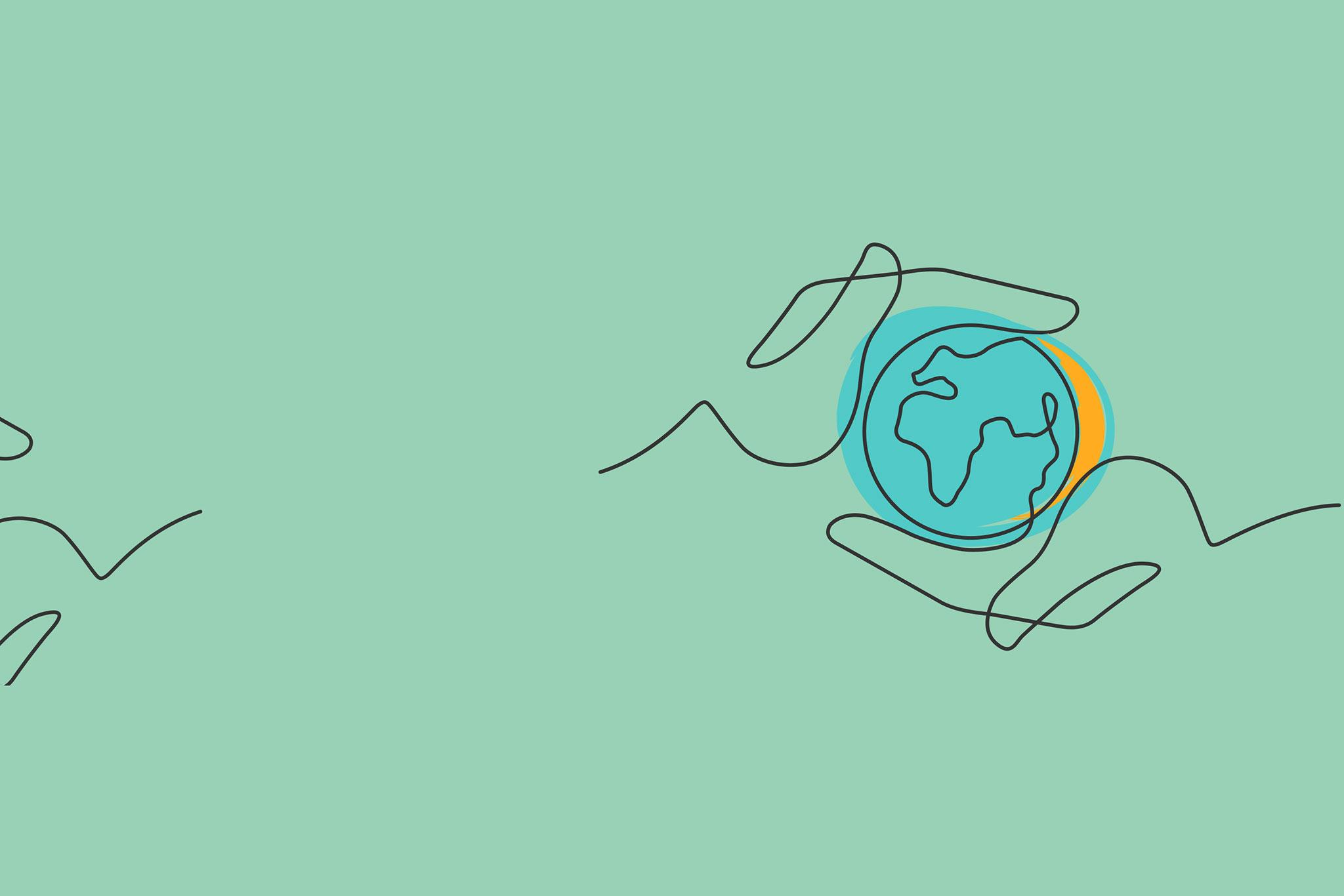 Social Change @ Northeastern
The Burnes Center builds on the many social impact projects taking place across Northeastern's colleges and schools.
The Burnes Center is but one of many innovative and bold projects to promote social change and social justice across the University. We want to celebrate the broad range of social impact initiatives at Northeastern seeking to improve people's lives.
SOCIAL CHANGE @ NORTHEASTERN
The following is a partial list that will be regularly updated. If your work is not on this list already, we would love to include it. Please share your information by emailing us and we will be in touch with you.
INITIATIVES
Current Projects: Social Change @ Northeastern
Adaptiv

Associate Teaching Professor Killion Mokwete

A 501(c)(3) non-profit organization of architects, planners, and community engagers with projects in North, Central, and South America, the Caribbean, and Africa. Strategic partnerships with organizations to provide affordable high-quality design, and planning services to communities, and the organizations that serve them.

Architecture for Public Benefit

Associate Teaching Professor Chana Haouzi

Architectural design practice dedicated to solving unique challenges of mission driven community and nonprofit organizations through collaboration.

Balfour Academy

Molly Smith

Balfour Academy has a long history of providing summer enrichment programming and academic tutoring to Boston middle and high school students. During the six-year program, students build community, develop leadership skills, and engage in college preparatory curriculum while leveraging the resources of Northeastern's Boston campus.

Beach Sisters

Sierra Munoz, Outreach Program Coordinator

The Beach Sisters program helps to pave the way for school-aged girls living in an underserved, environmental justice community to develop scientific inquiry and citizenship skills, and to learn about academic and career opportunities in marine and environmental science.

Biotechnology Associates to Masters (A2M) Program

Liz Zulick

Our NSF-funded A2M program serves a diverse (71% BIPOC, 70% female, 69% first-gen) learner population in a cutting-edge STEM field, with over 90% retention rate and zero student debt. The biotech program as a whole has also grown tremendously during this time, from 35 learners in 2018 to 129 in 2021. Additionally, we have a strong pathway/on-ramp from a community college partner, including a clear articulation agreement and supportive transfer assistance utilizing an innovative model of a program navigator. Finally, this program acts as a feeder to the MS in Biotech program in the COS, serving as an additive, diverse student pathway to COS' MS program. This helps to position CPS as a platform for growth for the rest of the university in high-demand areas.

Boston Area Research Initiative

Dan O'Brien, Associate Professor, School of Public Policy and Urban Affairs and School of Criminology and Criminal Justice

An interuniversity consortium based at Northeastern University that convenes researchers, policymakers, practitioners, and community leaders to determine how data and technology will shape 21st century communities. We focus especially on opportunities to advance equity, justice, and democracy. BARI's main activities include: (1) research-policy partnerships that leverage modern digital data to help us better understand and serve communities; (2) the Boston Data Portal, which makes modern digital data accessible to multiple levels of data literacy; (3) supporting a thriving civic data ecosystem, including community based-trainings in our data products and an annual conference highlighting data-driven research and policy in Greater Boston.